See what other guests have said about us.
Reviews From Trip Advisor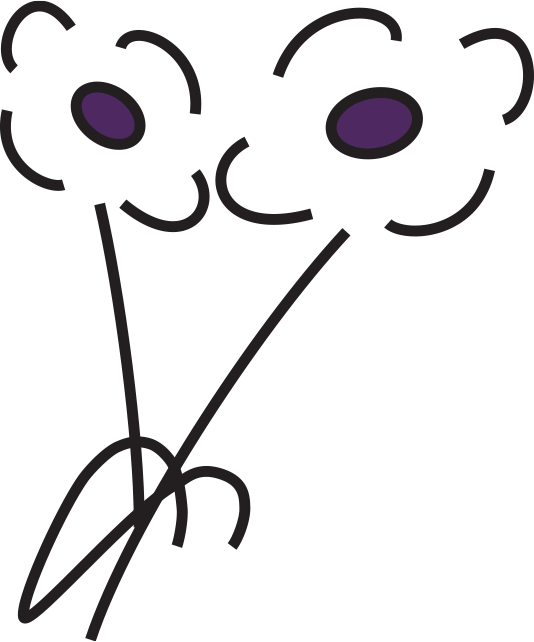 Serendipity at River's Edge is a beautiful house on the banks of the St. Laurence seaway. It has been lovingly restored on the main floor, where guests have full access to the living room, dining room and study.
We stayed in the Sunrise room, which was very nicely appointed with a Queen bed, a sitting area and a full bathroom. The bed was quite comfortable, and the room very quiet. It was an ideal place to chill out before dinner and get a good night's sleep.
When we arrived Maureen (the proprietor) gave us a tour, showing off some of the beautiful antiques she has collected over the years. We were then offered coffee and a treat (Brown Sugar Pecan Kisses) - gluten free! - and were left to our own devices.
In the morning we were greeted with a breakfast of skillet souffle with a homemade turkey sausage patty, roasted tomatoes, orange juice and fruit salad.
We'll definitely be back again to unwind and relax on the river's edge!
We stayed 2 nights on July 9th at this wonderful B&B. Maureen was a perfect host. The accommodations were amazing, beautifully decorated to reflect that age of the home. We opted to have our hostess prepare a 3 course dinner which was delicious on both nights. Maureen is an amazing cook. The scenery and the view was well worth it. I will definitely plan a return trip. I recommend.
Maureen is an awesome host. The house and the views are stunning. The bed and amenities are on point. Savory breakfast with homemade sausage was well presented and tasted fabulous.
Highly recommend this B&B!
We stayed here the past weekend. It is situated right on the St Lawrence River along a quiet street in Morrisburg. The hostess is an excellent chef and we enjoyed our breakfast a lot. The zucchini pancakes with peach butter were especially delicious. Our room was at the top of the main house with views over the backyard and River. We had a separate bedroom from a sitting area and bathroom. The highlight was sitting out on the very large back porch enjoying the views. It rained while we were there which made the porch even more cozy. Upper Canada Village is 10 kms away. Many cyclists going by with access to the Waterfront trail.
Very simply...a lovely place to settle in for any length of time. Maureen is a wonderful hostess and, oh, she can cook! An excellent breakfast on the porch is a great way to begin any day but the peacefulness of her place along the St. Lawrence and great conversation are added bonuses. Her home is steeped in history yet modern appointments have been made to the accommodations. Our third-floor suite was quiet with a very comfortable bed to sleep in. It also offered a nice view of the waterway from the sitting from. Serendipity is within easy visiting distance to other lovely spots...Merrickville, Cornwall (for tacos!), and sightseeing along the seaway.
This is a new B&B, We were totally satisfied with the well-appointed and charming accommodations and facility in general. This home was built in 1870 and is furnished in the style of the time. The owner has done a magnificent job of recreating the old-style family comforts. The room we had was very comfortable and my wife who never likes any bed was complementary to the one we had in our room.
Breakfast was included with our package, Evan as being a chef myself, I was awed by the presentation, imagination, and quality of the food presentation.
We travel extensively and we found this to be an outstanding facility.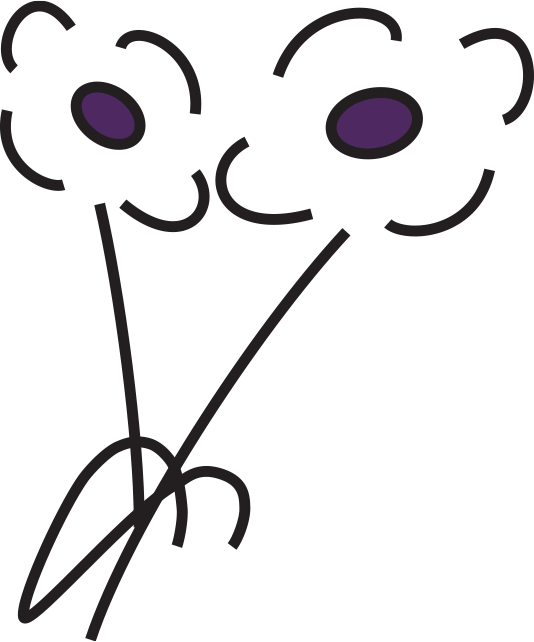 Have been at Serendipity for a few nights! Amazing! Room are lovely and big; very clean and host can't be any better
Excellent accommodation. Clean and comfortable, with wonderful views of the St. Lawrence. Hospitable host provides a warm welcome and good food.
I'll return again on my next visit to Morrisburg.
We are a returning customer to this wonderful B and B. We decided to bike a little more of the waterfront trail on Thanksgiving weekend and decided to bike the Long Sault Parkway portion so that we could stay at Maureen's beautiful historic home. Once again she outdid herself with a breakfast of gourmet pineapple upside down pancakes served with Canadian bacon. Declicious! I had asked the night before if there was a bakery nearby to pick up some homemade pies as we were moving on to a friends place the next evening. Didn't she She stay up and bake us two pumpkin pies that were so much better than any I've ever tasted! Kudos to this place and our gracious host - worth it to go and just relax and look at the river passing by! Will come again for sure.
– Caron Allen
From Mississauga, Ontario
My boyfriend and I had an absolute serene time during our stay here at serendipity at river'ss edge. We were looking for a break from our daily lives where we could sit at the water and this was perfect. The home and rooms are from the 1800s and the beautiful decor follows suit. Maureen was so warm, genuine, and friendly, but then left us to enjoy our privacy perfectly.
The breakfast was as if it was off of a master chef episode, so lovely. We will for sure go back soon.
September 2021 - Our Vancouver and Toronto family had a wonderful B&B visit at Serendipity. Maureen warmly greeted us with a historical house tour. Rooms and decor throughout are exquisite. Breakfast was delicious and plentiful. Walks and horseshoes were enjoyed. Thank you Maureen for our warm memories. We look forward to our return.
Beyond our expectations, we absolutely enjoyed all of our experiences at Maureen's exquisite home. The atmosphere was so welcoming as we arrived: tasteful Christmas decore, music and a lovely fire. A superb residence for a b and b, and Maureen is a committed host whose culinary skills shine.We very much appreciated her willingness to accommodate dietary needs. It will be wonderful to return to this beautiful property in warm seasons.
I had a wonderful two day stay at Serendipity. Maureen is a great host who makes a killer breakfast. It's a lovely character home in a very charming little town along the St Lawrence Seaway. Would definitely stay here again.
(Stanley the dog is also very cute!)
What a great place. From the moment we entered Serendipity Maureen made us feel at home. From the first tour of the home, to the attention of the finest details, our weekend visit was one of our most enjoyable experiences in staying at a B and B. From the romantic wine and candlelight on the porch in the evening to relaxing on the waterfront watching the ships, all added up to a relaxing special weekend.
Sumptuous breakfast served on the antique china will also hold special memories for us.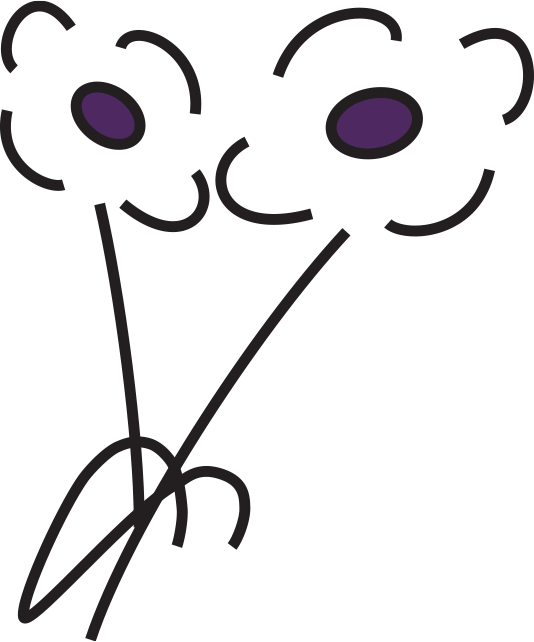 Awesome host, beautiful home, incredible views and scrumptious breakfast. Perfect all around!
Everything was really quite lovely. Maureen was a lovely host, the room was beautiful and comfortable, the view was beautiful, and the breakfast was superb with fresh fruit plates (kiwis, strawberries, melons, and apples). My husband and I enjoyed sitting on the dock in the evening watching the boats and having coffee on the porch overlooking the garden and river. Highly recommend!
Maureen's large, beautifully decorated, Victorian home has lots of comfortable space for guests to use indoors and out. She serves the most amazing breakfasts! She also accomodates for special dietary needs, while still creating delicious homemade food served in style.
This is by far the nicest B&B that we've ever stayed in. We will recommend it to family, friends, and strangers. It's that good.
Maureen is a wonderful and considerate host, who takes the time to ensure you are comfortable and who adds many thoughtful touches to make your stay enjoyable. Her home and property on the St. Lawrence River is exceptional!
Maureen is a gracious and accommodating host. The home is beautiful and welcoming, with such an idyllic location on the river. And the breakfasts and sweet treats were delicious! Thank you for having us as guests!
An amazing restored historical home. A beautiful setting next to the river. We quickly slowed down to a mellow holiday mood.
This is a spectacular spot right on the St. Lawrence River. Everything about our stay was wonderful. There were snacks and drinks available upon arrival. The house and the grounds are beautifully decorated. Our full hot breakfast was served on the dock beside the river. Maureen is a wonderful cook and will accommodate special diets. There is another seating area on the covered back porch as well as common areas within the house. Maureen was a dedicated host and was always available for questions. The timing for breakfast was flexible to meet the needs of travelers. Overall, a wonderful experience!
What a great B&B!! It was perfect. Maureen is so kind, the breakfasts were perfect, the view is incredible, the patio deck with the view of the St-Lawrence is WOW! The rooms are amazing, really, we have nothing to say about our stay... except that we wanna go again! 🙂 Maureen is awesome! 😍😍😍
Maureen is a perfect host! Very warm welcome, everything was perfect!
Maureen is a great host- she went above and beyond the call of duty, providing us with some food, and offering tea, cheese plate and breakfast right on the dockside! The scenery is wonderful with the passing ships right on the St. Lawrence! We enjoyed the waterfront trail on our bikes as well! What a beautiful character home!
Excellent experience. Far beyond our expectations. Food, hospitality, and the home itself - all wonderful. And on the river!
A beautiful spot on the river, a wonderful breakfast and great hospitality.
The house is a museum with lots of historical artifacts. Super clean and comfortable with a jaw-dropping patio and backyard onto the river. Maureen is the most kind, friendly, and helpful person i ever met. Will return.
Lovely building and charming host. Very nice stay overall.
Maureen's Place was amazing and had so much history to it! My family had a wonderful stay and raved about the breakfast that was served. Would recommend it to anyone looking to visit.
What a beautiful spot on the St. Lawrence. Highly recommended!
Beautiful property on the St Lawrence River, spacious, clean room and bath, awesome homemade breakfast, gracious host and owner Maureen. We enjoyed our stay from start to finish and would highly recommend to anyone visiting the area.
– Tom
From Indian River, Canada
Beautiful house and location. The hospitality was incredible, and the breakfast was delicious!
– Jamie Lynn
From Mississippi Mills, Canada
Gorgeous B&B with great hospitality, clean and comfortable accommodations, and beautiful waterfront views. Maureen was a perfect host, who was very welcoming and prepared a delicious breakfast for us. Highly recommend and certainly hope to visit again.
Serendipity's view was wonderful when having our coffee on the covered porch. Fabulous hospitality & beautifully decorated home.
– Mary Ann
From Mount Albert, Canada
Maureen was a hospitable landlord, polite and gentle, the room was cozy, the scenery was great, it was worth a visit, and the food was delicious.
Serendipity is a great place to stay! Maureen is friendly and a great cook, the rooms are very comfortable and clean, and you can't beat the location right on the river.
Our stay in Maureen's beautiful home was perfection. From the warm welcome at the door of this century plus house to the farewell hug, we felt more like friends than guests. The house is easy to find and there is parking in the driveway.
Maureen gave us a tour of the entire house, as we were the only guests that night. Each room is beautifully appointed, elegant and comfortable. She has robes in the Enchanted room as the bathroom for that one is just outside their door.
The Sunrise Suite, where we stayed, has a great ensuite. There were 3 amazing sets of body wash/shampoo to choose from...Hydra and Lavish were 2, very luxurious. There was a fresh rose in a crystal vase in the room, and the view of the St Lawrence river from our windows was spectacular.
The long backyard is beautifully landscaped, and we happily sat on the dock drinking wine for quite a while. We invited Maureen to join us, and she prepared an incredible cheese plate, fruit and veggie plate, and cold meat plate that we all enjoyed! I must mention that Maureen has a lovely big dog, Stanley, who is so friendly and amusing and watched us from the lawn, but Maureen waited until we said we enjoyed dogs before letting him out to greet us.
The bed is always so important, and this was the best bed we have ever had in a BnB, and as good as beds in 5-star hotels. There were also 2 different types of pillows, 1 soft 1 firm, which was a thoughtful touch. It was so quiet! We both slept really well.
Breakfast was exceptional. Juice, French press coffee, fresh fruit cup, pumpkin cranberry scones with maple butter, and an artichoke, roasted red pepper, and parmesan omelet souffle served with enhanced homefries. It was all delicious! Maureen gave us the choice of eating in the dining room or on the covered porch, and we chose the porch, which is a wonderful space, rain or shine. We wished we were staying longer, and plan to return. We highly recommend that you stay here!!!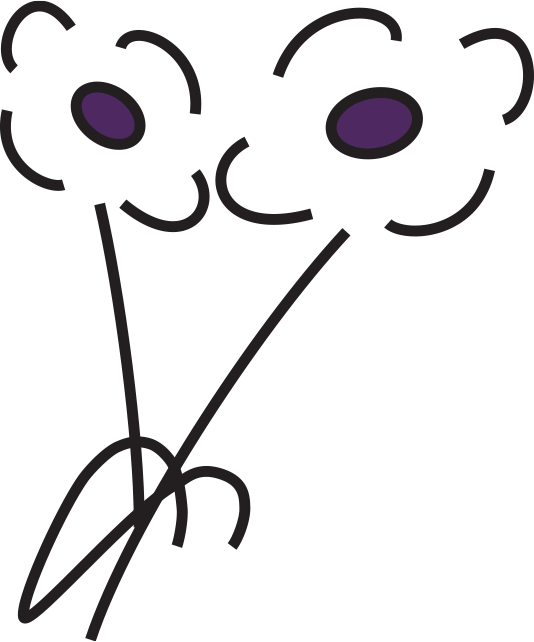 We do things the 'old-fashioned' way here
I like to connect with each guest while checking them in, so to book your stay with us, please fill out our booking form and I'll contact you to confirm your reservation.